<\/div><\/div>"],"filter":"nextExceptions":"img, blockquote, div","nextContainsExceptions":"img, blockquote, a.btn, a.o-button","renderIntial":true,"wordCount":350}">
Like any beloved seasonal activity, holiday shopping kicks off with a big opening weekend: Black Friday, on November 24, followed by Small-Business Saturday and Cyber Monday. An avalanche of ads are headed your way, and with them the opportunity to score a great flight deal—for those who know how to navigate the ins and outs of the discounts.
And there's another day to keep on your radar for flight deals, too: Travel Deal Tuesday entered the lineup six years ago. Backed by the travel industry, November 28 is also expected to woo consumers with discounts on flights, hotels, and vacation packages.
Although it now has a formal name, the Tuesday following Thanksgiving has for years "consistently offered the highest volume of deals in the post-holiday sales week," says Lindsay Schwimer, senior communications manager of Hopper, the accredited travel agency whose app is famous for predicting when airfares will drop. Hopper collects between 25 and 30 billion flight and hotel price quotes every day and has built a huge historical archive of trillions of prices from over the past ten years that analyze such data, she says.
This year, I'm going to follow rock-bottom prices somewhere—anywhere—fabulous. My husband and I have yet to take our COVID-delayed honeymoon, and three years on, I'm happy to let the pricing algorithm decide.
To guarantee that you get the best deal, start your research now and leverage these crucial tips from travel experts below.
Step 1: Be on the Lookout for Flight Deals Now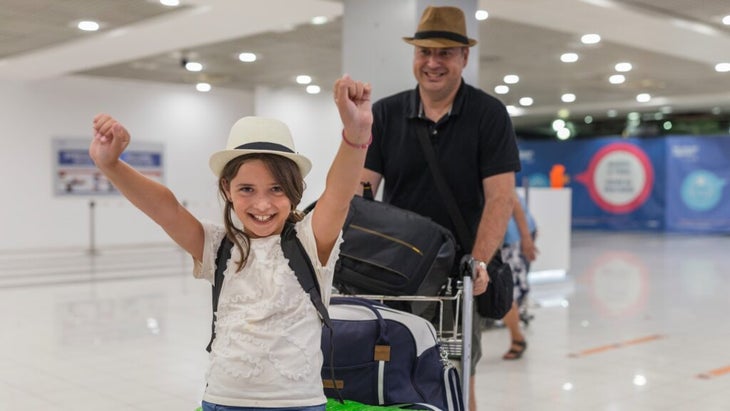 Get ahead of the game by looking out for discounts now. American Airlines has already launched domestic Black Friday deals that start below $100, while Spirit's sale launched November 16. And Costco members can capitalize on a $450 Southwest Airlines gift card that can be redeemed for $500 worth of flights.
Travelers who prefer to fly with a particular carrier should sign up for that airline's newsletter. Some carriers will give subscribers early access to their holiday offers, improving your chances of snapping up cheap seats.
Step 2: Know What Fares Have Been Going for Before You Buy
Pre-sales preparation will optimize your search, especially if you have a specific destination in mind. All of the travel experts I spoke with recommend setting up flight alerts ahead of time. This will give you context about the going rates.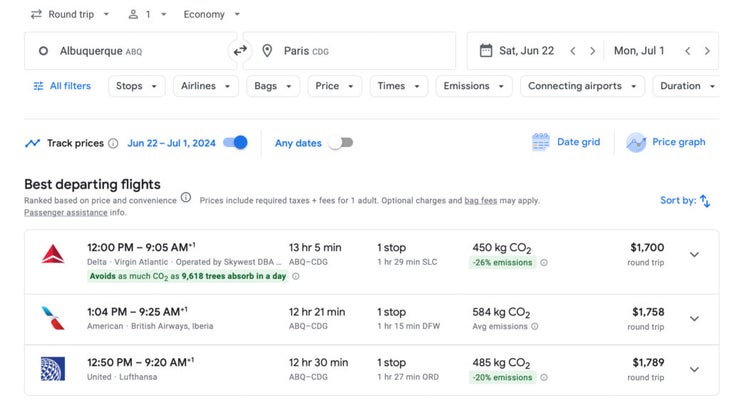 If you're only now realizing you should have started investigating fares last month, don't worry. You can still get a good sense of the going rate for your dream routes if you check your data with Google Flights, says Clint Henderson, managing editor of The Points Guy, a well-regarded website that has long focused on travel deals. Its price-history tool displays a range of rates for your flight—including high and low prices—and as well as what it calls the "best departing flight," based on cost and convenience. The site can also show you what it would cost to book the same length trip on different days.

Step 3: Be Flexible About Your Travel Dates
"The more open and flexible you are, the bigger winner you are in these Cyber, Black Friday, Travel Deal Tuesday games," says Gabe Saglie, ​a senior communications manager for Travelzoo, a site that publicizes travel deals and alerts its members about unbeatable rates for specific trips.
Airlines are unlikely to discount the most convenient flight times or the most popular routes—those tickets tend to sell without the holiday razzle-dazzle. Instead, the best deals will usually be for the off-season or an atypical weekday departure. Keep this in mind to maximize savings.
Flexibility also extends to which airline you choose to fly with. Loyalty to a specific carrier limits the number of deals you have to choose from (although frequent-flier members can usually access additional sales—more on that in a minute). Surveying the full field will increase the likelihood of finding that rock-bottom fare.
Even if you're committed to a particular airline, you can still benefit from taking a flexible approach. A flight that leaves at 5:30 A.M. in February is likely to be discounted more heavily than an otherwise identical flight that leaves at noon during peak spring-break season, for example, letting you score savings even within a single airline's service.
Step 4: Search for Rewards-Specific Deals
While airline loyalists have fewer sales to pick from, there are still perks to this approach. In addition to discounting the cash price of a ticket, many airlines offer their members mileage discounts this time of year—a great way for points-obsessed travelers to squeeze the juice out of every last mile.
"Delta sometimes will have discounted mileage awards to Europe for as low as 22,000 Delta SkyMiles. Those are the kinds of deals I would look for on Black Friday," says The Points Guy's Henderson.
Step 5: Wake Up Early the Day You Plan to Look for Deals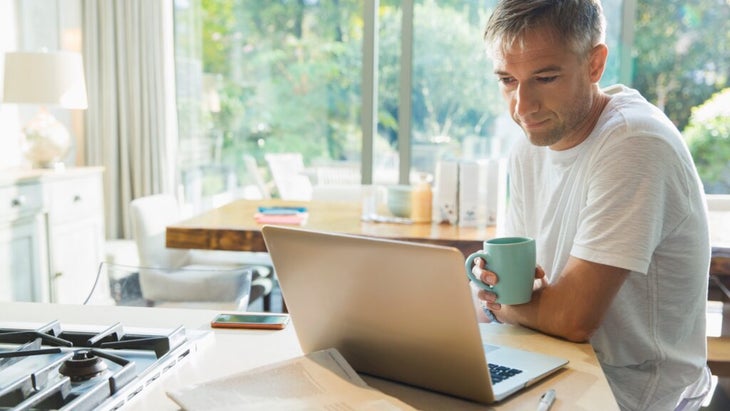 Set an alarm to make the most of all that preseason conditioning.
"Make sure you're acting as early as possible," advises Henderson. Airlines frequently announce deals in the morning, and they are often only for a limited time or set number of seats. "It's all about acting fast on those days.
The day of, check any newsletters you've subscribed to, surf airlines' websites, and watch airlines' social media accounts for live deal announcements. According to Hopper, quite a few airlines have already committed to offering Travel Deal Tuesday prices, including Aer Lingus, Air New Zealand, Explore Azores Islands, Fiji Airways, French Bee, Porter Airlines, SATA/Azores Airlines, and Singapore Airlines.
And anyone interested in visiting a national park and hoping to fly into a gateway city should check out United Airlines' national-parks routes, which are expected to reflect any relevant deals over the holiday weekend.
To see deals from multiple airlines, watch the emails and posts from round-up services like The Points Guy, whose staff will be working to share the best deals its team can find. The travel section of its site lists flash sales, deals on both major and low-cost carriers, and limited offers, so it pays to check back regularly.
Step 6: Do All the Math Before You Book
Let's assume you do it all right: You research fares before Black Friday, get up before sunrise to scan various sites, and find a good price for just the place you want to go during a time you can travel. Great! But don't hit Purchase quite yet.
Look into the ticket's fine print. The last thing you want is a surprise fee that turns your cheap getaway into an average-price (or costly) trip. A $29 ticket on a budget ticket may not include baggage fees, for example, especially if you're bringing sport gear.
"This is part of being prepared," says Travelzoo's Saglie. If "I'm looking for a deal to destinations for a big family ski trip, and I want to bring my equipment along, then I want to know what specific airlines might charge, as it does vary."
The same goes for surfboards. "Some airlines won't charge you for a surfboard, because they consider it checked luggage, whereas other airlines will charge $100, $150, or $200," Saglie says.
Step 7: Keep Monitoring Airfare Prices
If you book on Cyber Monday and then find a better price on Travel Deal Tuesday, don't let buyer's remorse overwhelm you. You can keep shopping for a better deal—within limits.
If you book directly with an airline and that price drops within 24 hours of when you booked it, you can cancel and your credit card will be fully reimbursed, says Katy Nastro, a spokesperson for Going (formerly Scott's Cheap Flights). Not just a trip credit, she emphasized: "You get a full refund."
Some airlines offer similar deals for mileage shoppers. "The beauty of buying airfare with miles is that if you've already got a ticket in hand, you can cancel it without any penalty. They will put those miles back into your account," says Saglie. "If I'm looking at that same flight, that's now 30 percent fewer miles required [than yesterday], I can go back in, cancel, and rebook just because I'm saving myself 20,000 miles a ticket."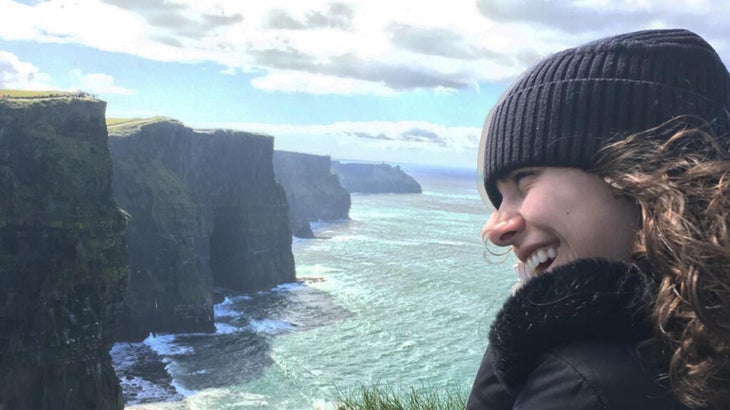 Alexandra Gillespie first experienced the magic of cheap flights when she scored a round-trip ticket from Chicago to Vietnam for under $600. She's stretched every travel dollar since while working as freelance journalist and digital editor of Scuba Diving magazine.
link