Italy's competition regulator is opening a probe into Ryanair's activities, arguing that the budget airline is harming travel agencies by taking advantage of its position to broaden market power.
The regulator, AGCM, has taken the preliminary view that Ryanair is "leveraging its dominant position" in several markets linked to the air transport sector, and accuses it of seeking to "restrict" travel agencies from selling air tickets.
It says it has acted after receiving "several reports" since May.
Ryanair is the main airline in Italy, with a 34% market share of passengers – rising to 44% for domestic services – according to AGCM. Italy is also Ryanair's primary revenue market, from where it sources 25% of sales.
The regulator has heard from travel agency and tourism associations concerned over "discriminatory and denigrating policies" towards travel agencies aimed at "discouraging" customers from contacting them to purchase Ryanair tickets.
"This conduct would be aimed at hindering and excluding traditional and online travel agencies from sale of Ryanair tickets," it states, in order to funnel the sales through Ryanair's direct channels.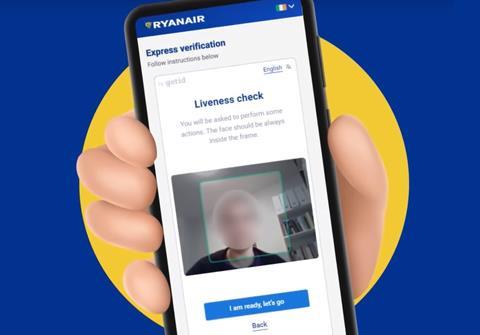 AGCM says Ryanair's use of verification tools during bookings could determine whether a passenger had booked through a travel agent, and subject them to "unjustified" additional costs. The regulator is sceptical over the verification process, arguing that the "safety" reasons cited for it do not appear to stand up to scrutiny.
"This procedure would not allow the agency to manage autonomously the entire phase following the purchase of the ticket, requiring it to contact and ask the customer to carry out the recognition procedure," it adds, pointing out that customers typically use travel agencies "precisely to avoid having to personally deal with such tasks".
Air ticket are central to the booking process, but they also provide avenues to other sales including hotels or car rental.
"Ryanair's conduct seeks to restrict travel agencies from selling airline tickets, which is typically the initial step in planning a holiday and a crucial entry point for selling additional services," says the regulator.
"As such, it could have adverse consequences on both travel agencies and end consumers, leading to a deterioration of conditions, both in terms of quantity and quality, and unjustified difficulties in managing reservations."
Ryanair has yet to comment on the Italian regulator's decision.

link