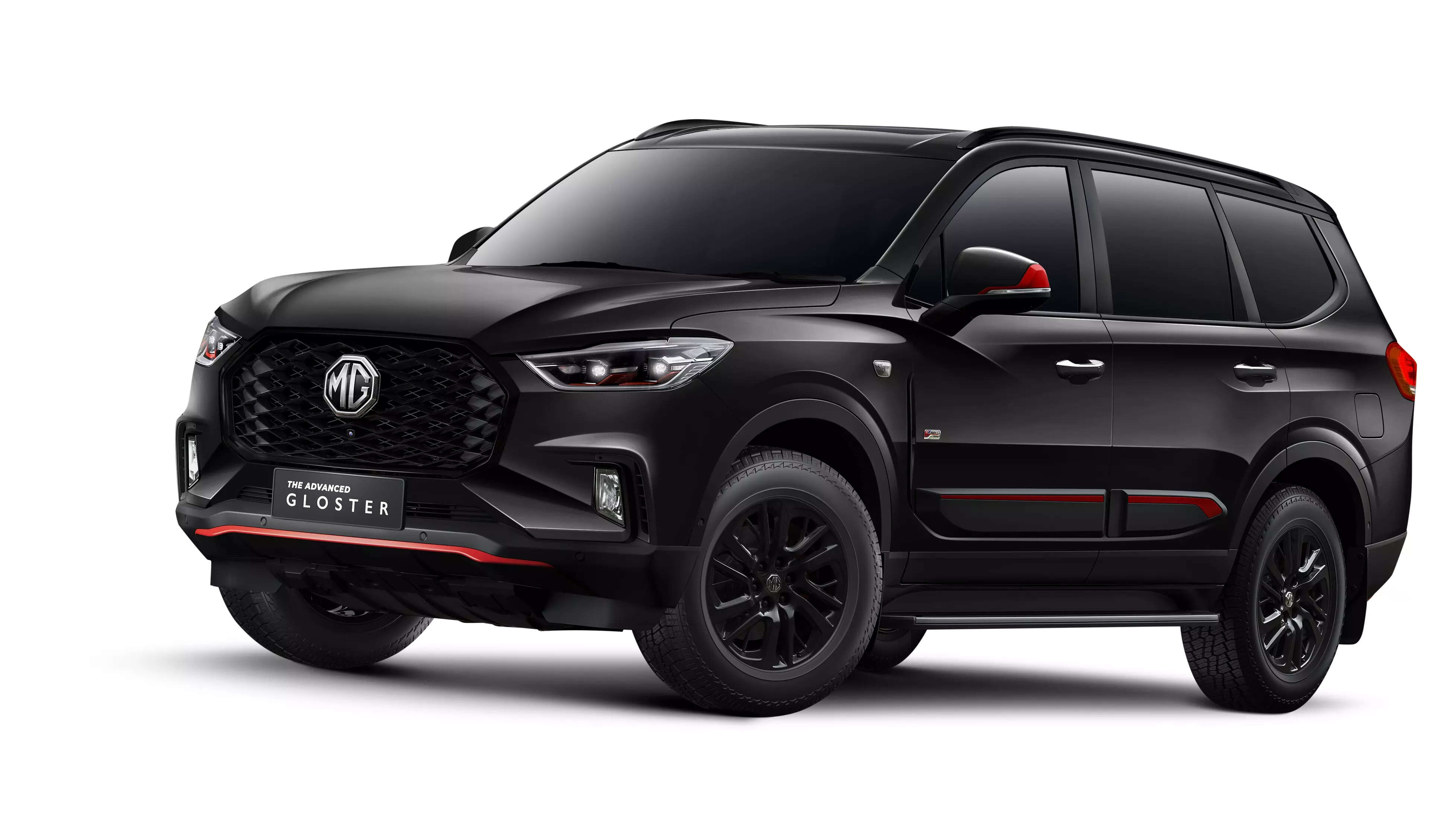 Gurugram: MG Motor India, a British automobile brand with a 99-year-old legacy, introduced Monday the Advanced Blackstormedition of the MG Gloster – India's First Autonomous Level-1 Premium SUV, available nationwide at an ex-showroom (Delhi) price of INR 40,29,800.
This exclusive special edition comes in an elegant and deep Black hue, adding a clear touch of distinction to the vehicle. The Advanced Gloster Blackstormcaptivates with its dynamic aesthetics, featuring bold sporty elements and striking red accents on the bodywork, the company said.
The iconic 2WD & 4WD, New Gloster, and Internet Inside emblems are highlighted by the Metal Black and Metal Ash colours. The Dark Theme is further enhanced by the roof rail, smoked black tail light, window surround, fender, and fog garnish, resulting in an overall commanding presence for MG's flagship SUV. Inside the Advanced Gloster BLACKSTORM, the black-themed interior is complemented by red accents on the steering wheel, headlamps, callipers, and front and rear bumper. The dark-themed leatherette seat upholstery, adorned with red stitches, adds a sporty touch to the entire interior, the company said in a media release.Built on the next-generation 'On Demand' or 'Real Time Intelligent' 4 Wheel Drivetrain equipped with the BorgWarner transfer case, a state-of-the-art electronic shift-on-the-fly technology, The Advanced Gloster Blackstormdelivers superior power with unrivalled torque control and distribution, ensuring unrivalled performance on all terrains.
Gaurav Gupta, Deputy Managing Director, MG Motor India. said, "The MG Gloster represents a timeless symbol of comfort, luxury, and modern technology. Taking this legacy a step further, the Advanced Gloster Blackstormexudes even more confidence and determined sportiness. With its exceptional features, commanding road presence, impressive performance, state-of-the-art technology, and luxurious interiors, it stands out from the crowd. The Advanced Gloster Blackstormis poised to generate a healthy level of enthusiasm among SUV enthusiasts, delivering an unforgettable driving experience. I have every confidence that the Metal Black and Metal Ash colour options will establish a unique identity for The Advanced Gloster BLACKSTORM, exceeding the expectations of discerning premium SUV owners who desire exceptional features and a dynamic blend of ruggedness and luxury."
The Advanced Gloster Blackstormcomes with 30 intuitively designed safety features including first-in-segment Level -1, Advanced Driver Assistance System (ADAS).
Some of its key features include:
Adaptive Cruise Control (ACC),
Automatic Emergency Braking (AEB)
Automatic Parking Assist
Forward Collision Warning (FCW),
Lane Departure Warning (LDW)
Blind Spot Detection (BSD)
Door Open Warning (DOW),
Rear Cross Traffic Alert (RCTA)
Lane Change Assist (LCA)
Driver Fatigue Reminder System
In addition to its remarkable features, dual panoramic electric sunroof, 12-way power-adjustable driver seat, driver seat massage and ventilation features, The Advanced MG Gloster Blackstormboasts an all-terrain system with seven modes, namely 'Snow', 'Mud', 'Sand', 'Eco', 'Sport', 'Normal' and 'Rock'. The Gloster's Driver Assist System (ADAS). further enhances passenger and road safety.
link