Unifor and Ford have signed a deal here in Canada, but UAW talks south of the border remain spectacularly contentious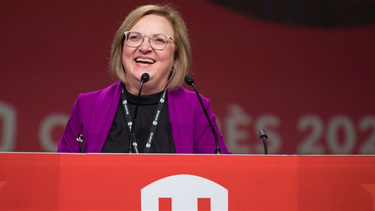 Article content
So, without much fanfare or political grand-standing, Unifor and Ford have quietly signed a deal that will keep the company's Canadian plants open until September 20, 2026. The deal is — at least in the contentious world of auto industry contracts — almost perfect. That is to say everyone is happy that it's over, but almost nobody is happy with its results. (Only 54 per cent of Unifor members actually ratified the agreement, and Ford is hardly beside itself at the prospect of fat pay raises, $10,000 bonuses, and a reactivated cost of living clause.)
Article content
As with most contracts — even those signed, sealed, and delivered — there seems to be some difference in the, er, interpretation of how much more money Ford's 5,600 Canadian autoworkers will actually get. CBC puts the raise at 15 per cent — 10 per cent the first year, two and three per cent in subsequent years – while Unifor, perhaps trying to gin up support amongst a cranky membership, says it's closer to 20 per cent. Whatever the case, Ford is supposedly ponying up a healthy $10,000 productivity and quality bonus — more like a sigh-of-relief "signing" bonus, I suspect, for company negotiators — for permanent employees, and something somewhat less for temporary workers.
Perhaps more contentiously — or, considering how many headlines inflation is generating these days, perhaps not — the contract also reactivates cost-of-living adjustments, which Unifor says will add another $1.61 an hour to each worker's pay stub by the end of the three-year contract.
Article content
There's also a seven-per-cent increase in pension payouts over the three-year contract, with production workers, says Unifor, due $3,725 per month after 30 years of continuous employment, and skilled workers $4,225. Because defined benefits are so rare these days, perhaps a bit of context is necessary to put those numbers in perspective: To replicate that monthly stipend, a regular Joe — i.e. those of us who have to save our own money for retirement — would need at least $1.25 million dollars in our RRSPs after 30 years of work to match Ford's generosity.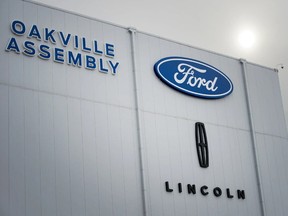 Nonetheless, in these days of skyrocketing prices, the Ford-Unifor deal seems almost reasonable, straddling that increasingly fine line between sufficient monies to quiet the rising rabble while leaving enough left over for the much-needed research and development Ford will need if Tesla is not to take over the world.
Article content
More importantly, at least for the health of our auto industry — if history serves, General Motors and Stellantis will soon sign a similar deal — Canada's contract negotiations stand in complete contrast to contract talks south of the border, which appear to be devolving into yet another existential crisis.
The UAW's "damn-the-torpedoes" negotiations
In contrast to the Canadian deal, America's United Auto Workers' union, if their demands are taken seriously, seems hell-bent on the destruction of the American auto industry. A 36-per-cent wage increase, cost of living allowances, and, perhaps scariest of all for the automakers, defined-benefits pension plans for all. Even more radical is the threat of a four-day 32-hour work week that still pays as much as the current 40-hour contract. Essentially — if I am reading the tea leaves correctly — the UAW's position is that, yes, we understand that an electric vehicle takes 20 per cent fewer man-hours to build, but we want to be paid just as much to assemble it and, well, get an extra day off to boot.
Article content
Motor Mouth: Is China's economic model the path to automotive prosperity?

Motor Mouth: When woke economics meets EV pricing
As much as UAW workers were hurt more than their Canadian counterparts by the economic crisis of 2008 — the much-reviled two-tier pay scheme introduce that year still rankles — these are not exactly the kind of demands that speak to a concern for companies mired in perhaps the greatest transformation the auto industry has ever seen.
For the record — at least that much of the record that we have access to — the automakers have countered with a roughly similar 15- to 20-per-cent increase (over four years) as Unifor signed with Ford here in Canada. CBS, for instance, says that Stellantis has offered 21 per cent over four years, with the first year offering the same 10-per-cent bump as Canadian autoworkers got from Ford of Canada.
Article content
What's at stake in the UAW talks
On the one hand, the combination of post-COVID-19 demand and product scarcity have filled automakers' coffers with unparalleled profits. New car prices may have moderated, but, for ICE-powered vehicles at least, the Detroit Three are still making plenty of money.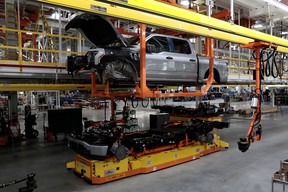 On the other hand, they are losing money on every electric vehicle they build. Ford is estimating it will lose US$4.5 billion this year building Mustang Mach-E's and F-150 Lightnings. Losses, according to Carscoops, are reputed to be as much as US$58,333 per vehicle. And, if Ford wants to at least try to keep up with Tesla — which, being un-unionized, enjoys a huge advantage in employee compensation — it will have to invest an enormous amount of money in battery and EV development, monies that Ford CEO Jim Farley says are threatened by the UAW's demands. He told the New York Times that "if unions got all that they were asking for, we would have to cancel our EV investments."
Article content
Perhaps scarier still is that the UAW's demands could wipe out some, if not all, of the advantages of President Biden's Inflation Reduction Act. As Motor Mouth has often commented, America's recent push to produce electric vehicles — and the batteries that power them — domestically is only made possible by the immense monies the IRA is paying them to manufacture locally. To be clear, the battery plants springing up all over America's southeast and midwest — and creating a huge number of jobs — are only possible because the American government is paying for about one-third of their production.
But those plants — many of them joint ventures between automakers and foreign battery suppliers — are largely un-unionized. That should be read, "less expensive." One of the UAW's other demands is the right to "organize" these plants as well. Besides the fact that it dramatically complicates negotiations — there's a third party involved aside from the UAW and the automaker — it could wipe out much of the benefit automakers are enjoying from Biden's IRA.
Article content
Politics—so much politics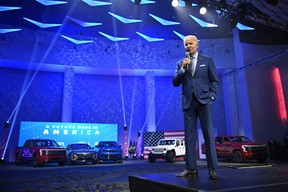 There's no question that America's current president is a champion of the "little guy," Joe Biden championing unions long before he became, well, president. The UAW's tactics, however, seem to be putting his unwavering support in something of a bind. To wit: while there's little doubt he wants autoworkers to get a better deal, he doesn't want to see all the advantages of his signature legislation — again, the US$500-billion Inflation Reduction Act — wiped out. Even progressive politicians, it seems, realize there's a balance between employee compensation and corporate competitiveness.
Unfortunately, the UAW's internal politics is threatening that balance. Little known — at least up here in the Great White frozen North — is that the UAW's new president, Shawn Fain, is, well, little-known. Worse yet, he was elected last March by the slimmest of margins, garnering just 483 more votes — out of almost 70,000 — than the incumbent long-time UAW-er Ray Curry. Worse yet, unlike Curry — and Unifor's Lana Payne — he's a something of outsider, not at all that well-known within the UAW beyond his local.
Article content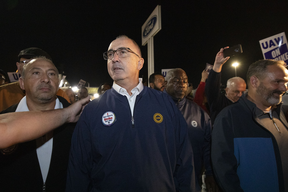 In other words, he's under tremendous pressure. Hence, the dramatic demands and the bellicose public statements. Fain is as much fighting for his credibility as he is his workers' rights. And, as we all know, a cornered politician — oops, union organizer — is a dangerous thing. With American autoworkers seriously pissed off — and rightfully so, considering how much auto company management has been paying itself — Fain would seem to have precious little room to manoeuvre. Rocks and hard places don't begin to describe the negotiations happening south of the border.
Why should we care, you ask? Well, after all this time, Canadians should know that every time our neighbour to the south sneezes, we get a cold. Plus, building cars involves more cross-border cooperation than most manufacturing. More widespread strikes in America, if it comes to that, will likely have greater effects for our plants. And, who knows what might happen if the UAW tries to unionize battery plants? We in Canada have just doled out an improbably huge sum of money trying to attract battery cell manufacturers to our shores. Would an expensive settlement with the UAW make our prospects for more plants better or worse? In deals this big, the unintended consequences are usually dramatic, far-reaching and particularly unpredictable.
One thing that is easy to predict, however, is that Elon Musk is absolutely loving this theatre-of-the-belligerent. If the strike drags out, he sells more cars. If the automakers acquiesce to the UAW's demands, he, well, sells more cars. Either way he wins. The sad thing is that, in the long run, Tesla is the one company that will benefit from all these political machinations.
link